ABOUT US
The Flooring Guy installs, repairs, refinishes, and restores flooring for residential, multifamily, and commercial clients throughout Durango and Southwestern Colorado—and quite frankly, we do it better than most.
For more than 15 years, owner Brent Walter and his hand-selected team of craftsman have been making discerning clients happy by providing:
Construction methods that protect indoor air quality—and your family's health—such as 98% dust-free sanding and low VOC products

Work that meets the highest industry specifications, not just the minimums required by code

Customer service you will want to tell your friends about
The Flooring Guy Customer Service Philosophy
We work very hard at providing customer service with clear communication and follow-through. We believe in always treating you with respect and courtesy, as if you were a member of our family. We protect your privacy and property, pay special attention to your flooring wants and needs, and keep our word by showing up on time and delivering as promised.
We Believe in Mastering Craftsmanship
At The Flooring Guy, we are constantly improving ourselves through ongoing education and testing. That means spending some days in a classroom and subjecting ourselves to critiques and inspections, but it pays off in self-respect and repeat business. So far, we are proud to have earned Bona Certification, GREENGUARD certification, lead certification, and the HomeAdvisor seal of approval.
We Love Our Community
As locals, we prefer to work closely with suppliers here in Durango. It's good for the economy of our home town and allows us to create partnerships with our vendors. As your neighbors, we care very much about making sure the air in your home is safe to breathe throughout the construction process and after our work is finished.
Getting Started with the Flooring Guy
Call Brent today at 970-769-5808 for a complimentary in-home consultation to discuss your objectives, options, and budget.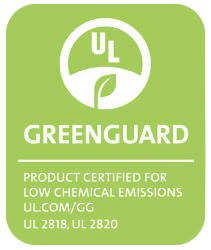 Do you need assistance in choosing the right material selection for your next floor?
Call BRENT WALTER "The Flooring Guy" for a free consultation! Tel: 970-769-5808