Luxury Vinyl Tile & Vinyl Composition Tile
Vinyl has Come a Long Way, Baby
When most people think of vinyl flooring, they recall the low-grade, industrial-looking tiles or cheap kitchen floors of decades past that came in a limited range of styles, tore easily, and somehow magically bonded with dirt, holding onto it forever. That's simply not the case anymore.
In fact, one of our favorite stories about luxury vinyl comes from a friend who lives on woodland farm with her husband, who loves to hunt and fish, and his big dogs.
A True Story of Vinyl in the Wild
About 15 years ago, our friends needed convincing that luxury vinyl was the best choice for the farm house kitchen. They were sure it would never last and the extra expense would be wasted, but they finally gave in and chose a style that looks like oak hardwood. Today, that floor is still taking a pounding every day, but gets compliments frequently.
Our friend says she takes a deck brush to it to get the dirt and muck off and it cleans up beautifully. It's withstood four teenagers, three Yellow Labs, a grouchy Lhasa Apso, their new Chesapeake Bay Retriever pup, and countless footfalls in boots covered with who-only-knows-what, without tearing, discoloring, or becoming dingy from set-in dirt.
"When I tell people it's vinyl," our friend says with a laugh, "they don't believe me. They bend over and peer at it."
Believe It, Vinyl is Your Friend in Tough Spots
Where water, high traffic, or dirt is an issue and you don't have the time or inclination to coddle your floors, properly installed luxury vinyl is the answer. Thanks to modern embossing techniques, you can have floors that look like hardwoods, stone, bamboo, metal, marble, ceramic, or even woven textiles, yet are very easy to take care of and hard-wearing.
Talk to The Flooring Guy to See for Yourself
If you haven't seen modern luxury vinyl with your own eyes, you are in for a surprise. To look at some samples, call Brent Walter, The Flooring Guy, at 970-769-5808.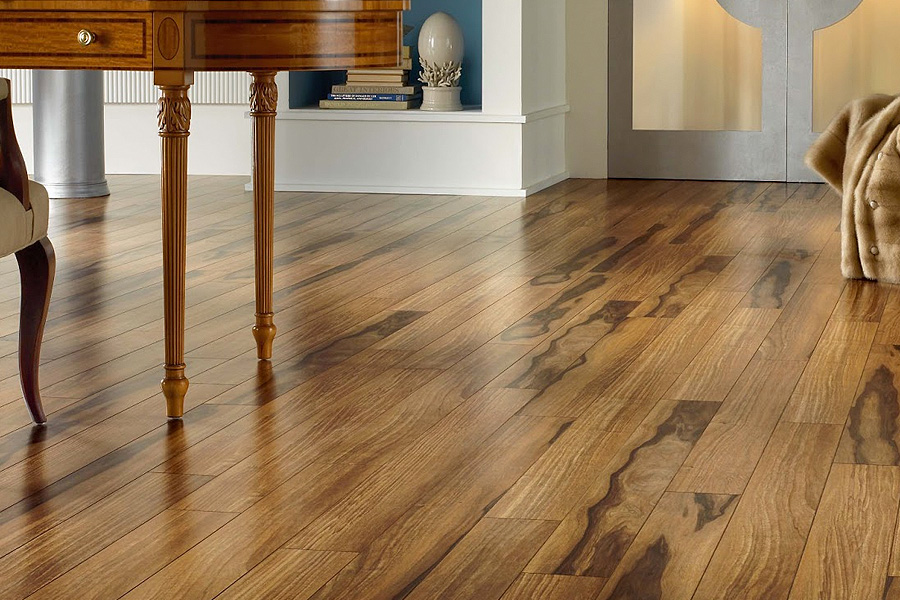 Vinyl has come a long way, Baby.
Do you need assistance in choosing the right material selection for your next floor?
Call BRENT WALTER "The Flooring Guy" for a free consultation! Tel: 970-769-5808