The Beautiful Alternative
Love the look and feel of expensive flooring, but not so enthused about writing a huge check for it? Laminate is a master of disguises, offering you the look of hardwoods, stone, or tile, for a lot less money.
Laminate is Manufactured for Durability
Properly-installed, quality laminate:
Resists stains, scratches, smudges, and dents

Holds its color, even under heavy use and sunlight

Cleans up easily with just a broom and a slightly damp microfiber mop
An Excellent Choice When You Have Kids with Allergies
Any hard floor benefits allergy sufferers, because pollens and dusts can be easily removed from the house. But, when you have kids, and they have allergies, and you don't want to live in a house that looks like an industrial complex — laminate is a win-win. You can have a stylish floors, fewer sneezes, and you won't have to dip into the college funds to get there.
What Underlays is All, Depends
Because laminate is a floating floor, it's more forgiving of imperfections in subfloors than some other choices, but it's still important to work with a professional contractor who understands how to build for the most livable results. Skimping on underlayment where it's needed can result in a laminate floor that feels and sounds hollow. On the other hand, using underlayment where it's not recommended will create a mushy, artificial feeling. If your laminate will be laid over concrete, a vapor or moisture barrier is essential.
For Maximum Comfort, Just Add Heat
A radiant heat system — either electric or hydronic (hot water) — can be installed under laminate to warm the floor. This will not only allow you to walk barefoot comfortably, it will help keep entryways dry and reduce the amount of space heating required in cold rooms.
If Laminate Sounds Right for Your Home, Call The Flooring Guy
Schedule a no-cost consultation with Brent Walter at 970-769-5808 today.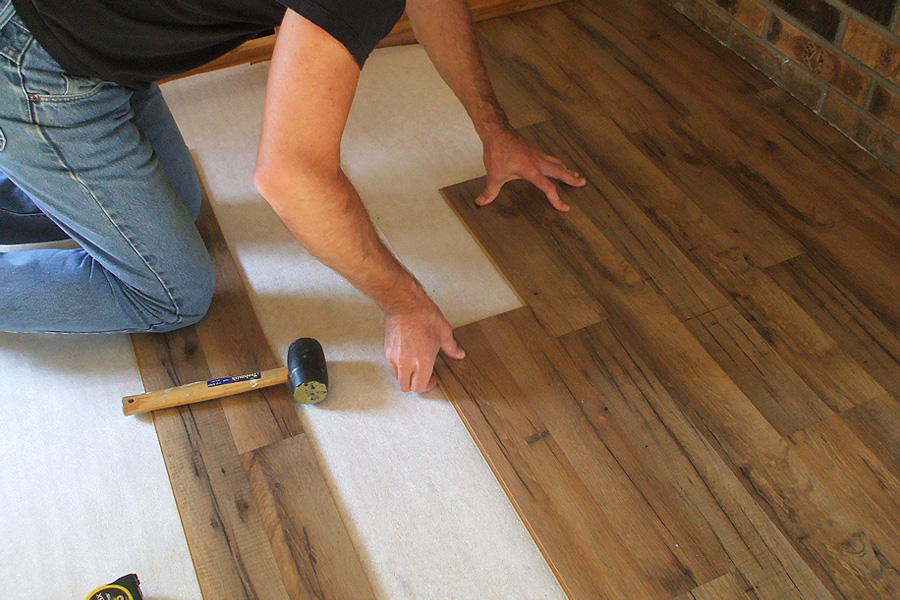 Laminate is a master of disguises, offering you the look of hardwoods, stone, or tile, for a lot less money.
Do you need assistance in choosing the right material selection for your next floor?
Call BRENT WALTER "The Flooring Guy" for a free consultation! Tel: 970-769-5808