Utility Can Be a Thing of Beauty
When you're busy whipping up meals in the kitchen or directing traffic during bath time, you need a backsplash that can take whatever your family throws at it. Even better is a backsplash that is a work of art in its own right.
Beyond Tile Backsplashes
Don't get us wrong, a classic black and white pinwheel porcelain mosaic never goes out of style. If you love all things vintage, look no further. But, if that's not for you, consider:
Faux ceramic brick that makes an old world statement

Glass for a pop art masterpiece

Stone to create Earth-inspired spaces

Stainless steel mosaic tiles for a sophisticated, urban look
There are so many options, for every interior, your biggest problem might be choosing just one. In that case, explore mixed tile designs like glass next to metal or stone around tile.
Craftsmanship is Called For
The finished look, performance, and longevity of your custom backsplash is dependent on installation, which requires a high level of skill and experience, particularly when using non-traditional materials or creating complex mosaics around corners and fixtures.
Even small mistakes during installation will, at best, be an eyesore. One slightly crooked tile can throw off the entire grout line and pattern. At worst, poor installation can mean the backsplash isn't water tight, which is going to lead to a very expensive future disaster.
At the end of the day, the role of a backsplash is to protect your walls from water, cooking grease, stains, and other damage. They can be beautiful, but first and foremost, they must be practical.
For Artful, High-Performance Backsplashes, Call The Floor Guy
We'll make sure your backsplashes are tightly sealed, plumb and perfect, so you can rest assured they'll stand the test of time… and your test recipes! In-home consultations are always complimentary. Schedule yours with Brent Walter at 970-769-5808.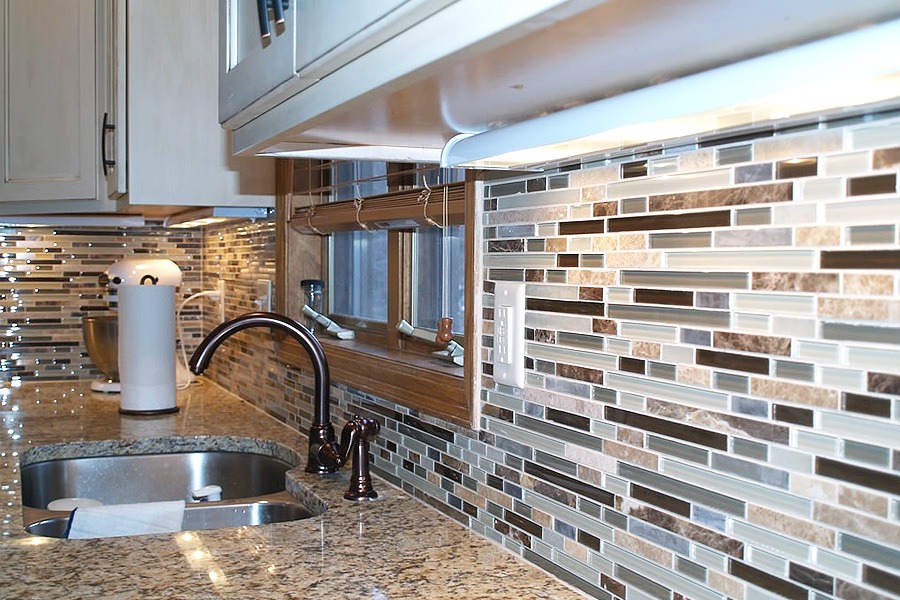 There are so many options, for every interior, your biggest problem might be choosing just one.
Do you need assistance in choosing the right material selection for your next floor?
Call BRENT WALTER "The Flooring Guy" for a free consultation! Tel: 970-769-5808