Start Your Days Right with a Shower Designed for Your Comfort
Do you ever feel like your shower was designed for much smaller person? Maybe one that doesn't need to move around while washing off? Be honest, how many times have you cursed that ill-fitting, awkward little box that came with your house?
You don't have to take that any more.
Remodel Your Bathroom; Life's Too Short for a Lousy Shower
Oh sure, year after year, studies — and Realtors — say remodeling an outdated bathroom is a smart move, but honestly, who cares? You're stepping into that shower at least once a day and if that's a bad experience, it's time for a redesign: give yourself some elbow room , update the look, and add some of the accessories you've been eyeing in the home magazines.
For Best Results, Hire a Pro
Designing and installing for wet spaces requires expert knowledge and a detail-oriented approach. Mistakes made during installation can be catastrophic to your home and your health. When waterproofing is not done correctly, mold growth and structural damage will follow. It's just a matter of time.  This is an area where hiring a proven professional contractor, like The Flooring Guy, pays off.
In addition, choosing the right materials is critical. Polished tiles, for instance, are very slippery when wet and not appropriate for shower floors. If your dream shower includes curves, you will need a smaller tile. Interested in a universal design? Large-format tiles with a one-way slope might be preferable. There are plenty of options, and we can help you understand how to get the look and functionality you want. 
Ready for a luxury spa experience in the morning?
Let's talk about what you need. Call The Flooring Guy, Brent Walter, at 970-769-5808, to schedule a complimentary consultation.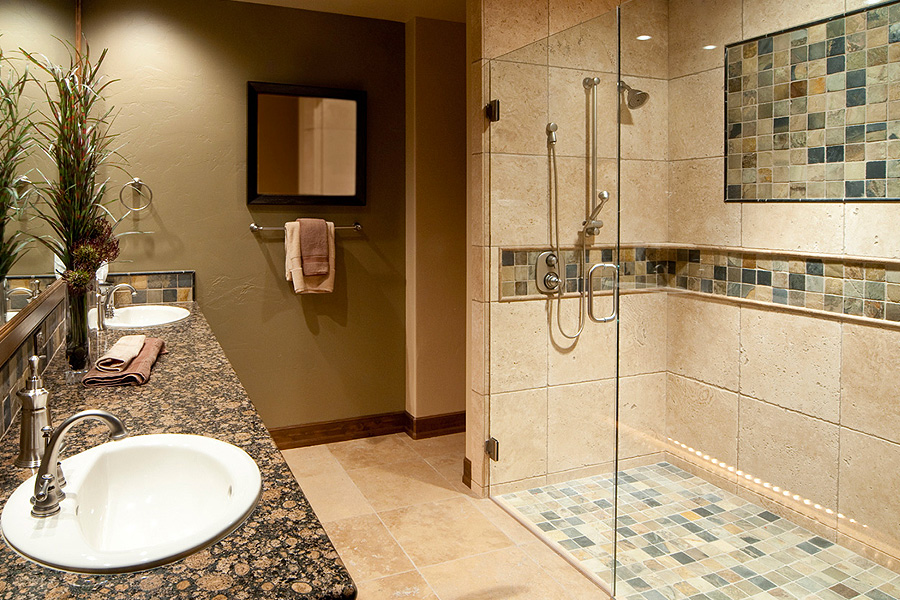 Remodel Your Bathroom; Life's Too Short for a Lousy Shower
Do you need assistance in choosing the right material selection for your next floor?
Call BRENT WALTER "The Flooring Guy" for a free consultation! Tel: 970-769-5808