99.8% Dust Free, 100% Beautiful
Refinishing wood floors can be an intimidating prospect, but as a Bona Certified Craftsmen and a NWFA Certified installer and finisher, we've got you covered.
Forget Everything You Thought You Knew about Having Wood Floors Sanded
The old-fashioned sander, the dust flying around lodging itself everywhere, the allergens unleashed, the possibility of lead particles in the air —refinishing wood floors has always been a nightmare and a health hazard, but not when you hire The Flooring Guy. We use Bona's Atomic Dust Containment System.
Traditional wood floor finishing methods produce wood dust particles – a known carcinogen – over 200 times the OHSA limit. The Bona system reduces those airborne particles by 99.8%, allowing you, in most cases, to return to your home the same day, and breathe easy.
Durable, Very Low VOC Finish
The volatile organic compounds (VOCs) found in some floor finishes are not only obnoxious smelling, they can cause health problems, but customers frequently question the effectiveness of low VOC and water-based products. The good news is, Bona's GREENGUARD certified water-based top finishes are the best in the industry, outperform oil-based finishes in third party tests—Bona Traffic HD tested 10 times stronger than oil-based finishes on all tests—and don't yellow over time. Best of all, these finishes won't off-gas harmful fumes for months.
Is the Damage Minor? Recoating May Do the Trick
If your wood floor is only dull or lightly scratched, it may not need sanding, but simply recoating. In the recoating process, we clean all polish, wax, oil soap, and other contaminants off the wood floor and abrade it slightly. Then a new coat of finish is applied to restore your floor to its original beauty.
The First Step is Calling The Flooring Guy
For an in-home consultation, call Brent at 970-769-5808. There is no cost to learn how we can help you restore your hardwood floors.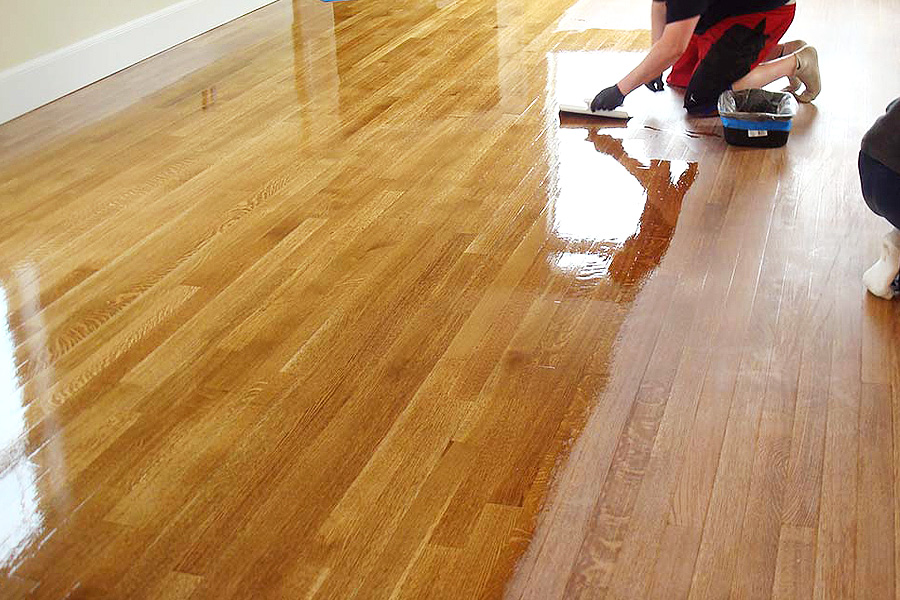 Refinishing wood floors can be an intimidating prospect, but as Bona Certified Craftsmen, we've got you covered.
Do you need assistance in choosing the right material selection for your next floor?
Call BRENT WALTER "The Flooring Guy" for a free consultation! Tel: 970-769-5808