Natural, Renewable, Timeless
The characteristics of hardwood are so appealing that man-made flooring attempts to duplicate the look, but nothing else quite matches its warmth and vibrancy. If you want to make an investment in flooring that is a structural part of your home – not just a floorcovering – choose hardwood .
There is a Hardwood for Every Home
The species, cut, and finish of the hardwood you choose will have a major impact on ambiance of your home, and there have never been so many options before.  Truly, there is a hardwood for every style these days:
Are you a traditionalist? Ash and oak are classics, as is mahogany.

Do you favor a contemporary look? Consider maple or one of the exotics in a high-gloss finish.

Earth-friendly homeowners will love bamboo for its good looks and exceptional sustainability.

Like international flair in your décor? Check out walnut, perhaps with contrasting edges.

If you have a rustic home, you might prefer hand-scraped hickory or cherry.
We could go on and on, but you get the picture: the variety of woods, widths, and finishes, these days offers nearly endless options for personalizing your floors. And living with wood floors is a joy. They are easy to keep clean, help insulate your living spaces, and if properly installed, can last as long as your house.
Protect Your Investment Right from the Start
Because of the durability of wood floors, we don't often think of them failing, but if you have ever seen one that has buckled, crowned, or cupped, you can be sure shortcuts were taken during install. Most of these issues are caused by inadequate protection from moisture – wood's worst enemy – but poor subfloor prep, bad layout planning, incorrect racking, and skimping on fasteners, will cause unnecessary and expensive problems down the road. Your best defense? A seasoned floor contractor with a proven track record.
Choose Your Installer Wisely; Choose The Flooring Guy
We've built our reputation on attention to and masterful craftsmanship. To learn more, call Brent Walter at 970-769-5808 and ask for a complimentary in-home consultation.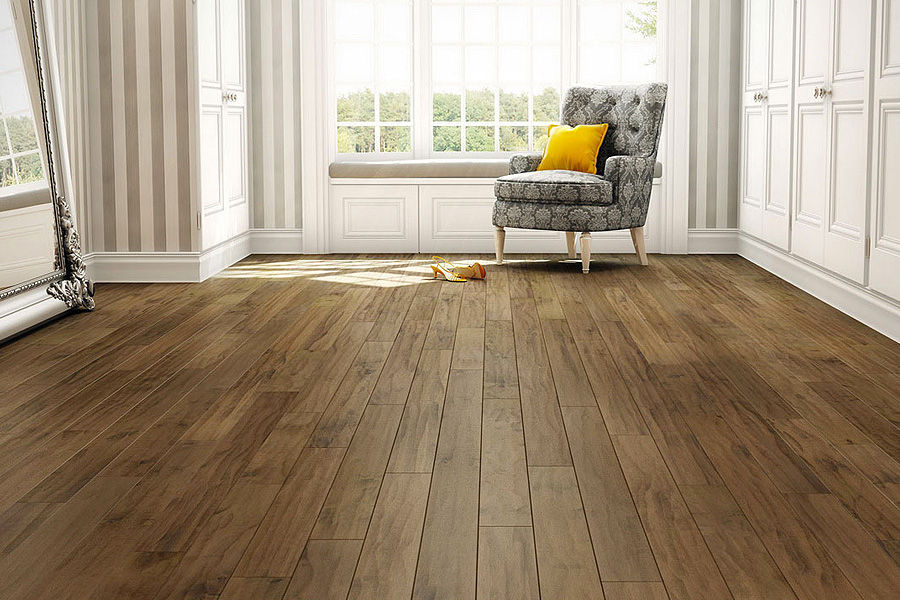 Hardwood is a natural, renewable, environmentally sound choice
Do you need assistance in choosing the right material selection for your next floor?
Call BRENT WALTER "The Flooring Guy" for a free consultation! Tel: 970-769-5808