Durable, practical, and versatile—you will love your tile floor, if it is installed correctly
Whether you want to create a room with old world charm, or are looking to create an ultra-modern loft feel, take a look at tile for a floor that is:
Exceptionally long-lasting. Properly installed tile floors have a life expectancy of 50 years, resist scratches and spills, and don't fade in sunlight.
The most cost-efficient in the long run. Because of tile's longevity, it is ultimately the least expensive floor finish.
Easy to maintain. Tile will help with the housework by resisting dirt, water, and stains.
Healthy. Tile is inhospitable to germs, bacteria, dust mites, and allergens. It is low VOC and fire resistant. Plus, tile feels great on your feet!
Smart and Good Looking
One of the most exciting aspects of tile is the variety of colors, textures, styles, shapes, sizes, and materials available. If you want to make a personal statement in your homes, your options are practically endless.
Not sure whether you want ceramic, porcelain, terrazzo, quartz, or marble? Need some design help? The Flooring Guy can help you find just the right look.
It's All About the Install
Have you ever seen Roman ruins with some of the floor tiles still in place? But then walked into a friend's new home and tiles have popped loose? That's the difference between proper and improper installation. Tile must be supported properly by the flooring and underlayment beneath it or it will buckle, break, pop out, or otherwise fail within the first few years.
When tile is used in a shower, proper installation is required to ensure water cannot be carried through the grout to the tile substrate, which will destroy your walls and subfloor, grow mold, and eventually come crashing down.
Truly, when it comes to tile, your choice of installer is just as important as your choice of materials.
The Flooring Guy Can Help You Make Your Tile Floors Extraordinary
For tile floors that last a lifetime, call Brent at 970-769-5808, or drop him an email, to schedule a free in-home consultation.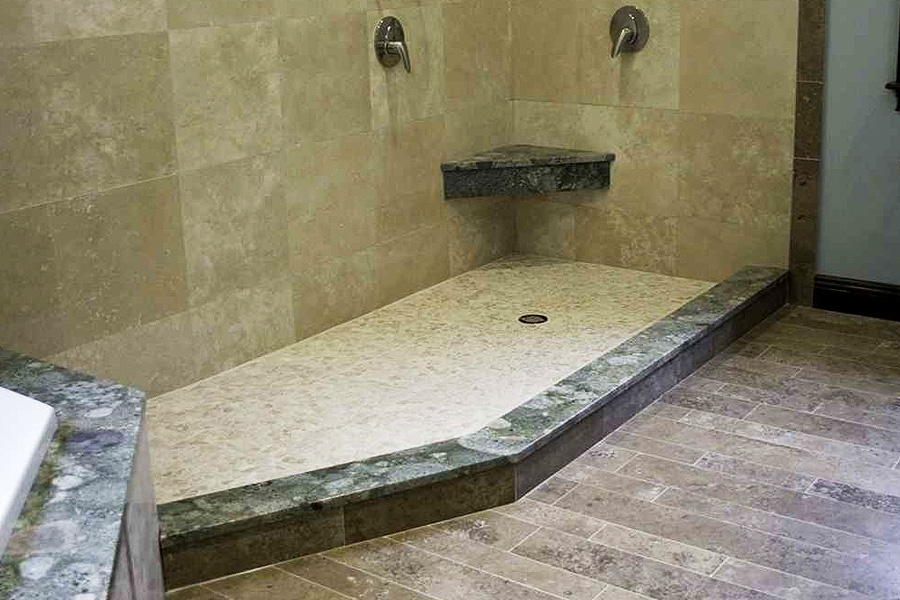 Tile is a durable flooring option that is both practical and beautiful.
Do you need assistance in choosing the right material selection for your next floor?
Call BRENT WALTER "The Flooring Guy" for a free consultation! Tel: 970-769-5808