Soft, Warm, and Now, Modular!
Cold floors not your style? But ho hum wall-to-wall carpet not really doing it for you either? Take a look at carpet tiles.
Nothing says "cozy" like carpet, and like traditional carpeting, the tiles:
Have a relatively low upfront cost
Provide comfort and texture underfoot
Increase warmth and insulation—they actually have an R-value
Absorb and reduce noise and traffic sounds
Cushion slips and falls
Offer a wide range of styles and colors
But Wait, With Carpet Tiles, There's More!
You can get creative with carpet tiles, mixing and matching to bring more depth and texture to your rooms. Whether your style is traditional or ultra-modern, there's a combination that's just right for you.
Got a tough stain or damage? Just pop out that tile and replace it. You don't have to replace the entire floor covering, which makes carpet tiles an excellent option for busy family rooms, break areas, or other busy areas.
Do you get bored easily? Carpet tiles swap out easily. Change the color of a room, repurpose your tiles as your family or business grows and changes – you're not stuck in one place with carpet tile.
Prepare to Love Your Carpet Tiles
Purchase a quality product, invest in correct subfloor preparation, and you'll find your carpet tiles are easy to maintain and offer excellent performance and longevity. That's why they are such a popular choice in airports, schools, and other high traffic areas.
Learn More from The Flooring Guy
Before you select your carpet tiles, it's smart to consider where and how you will be using them, and familiarize yourself with the options that will serve you best. We're always glad to share the benefit of our experience, so don't hesitate to call with questions.
For a complimentary in-home consultation, call Brent at 970-769-5808, or shoot us an e-mail today.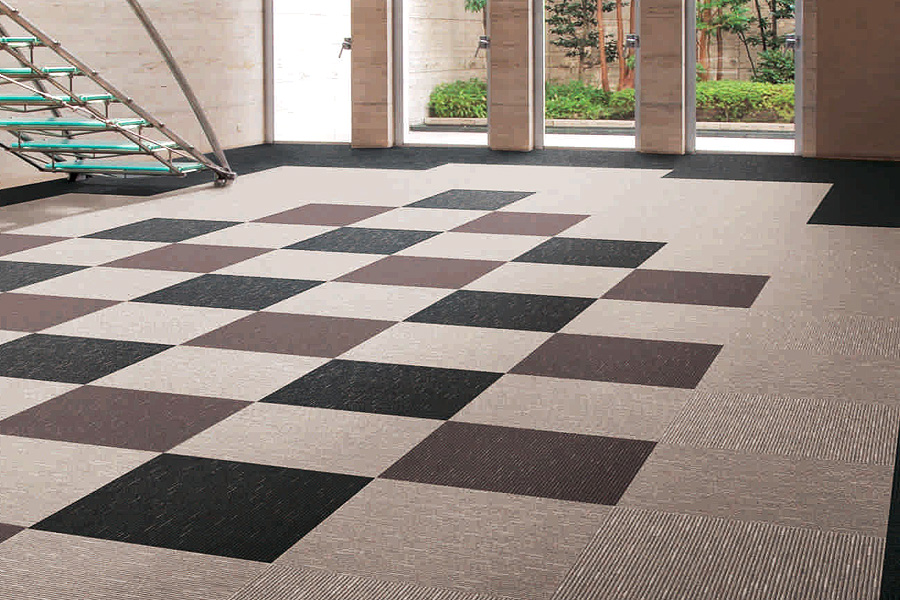 Professionally installed comfort, that provides durability and design flexibility
Do you need assistance in choosing the right material selection for your next floor?
Call BRENT WALTER "The Flooring Guy" for a free consultation! Tel: 970-769-5808